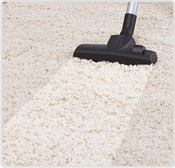 If you own carpets in your home, they will inevitably accumulate dust and grime. This is especially true if they are in high traffic areas. Although surface cleaning may eliminate some of this dirt, it does not provide thorough cleaning for the carpet fibers. Therefore, it is pertinent to enlist professional carpet cleaning in Lafayette, CA services to ensure that your carpets are well cared for. There are different types of carpet cleaning equipment that can be used to do this. The choice of equipment will largely depend on the methods employed. Here are some of the different techniques that can be used by professional carpet cleaners.
Steam carpet cleaning
This technique of carpet cleaning is also referred to as hot water extraction. The carpet cleaners will inject your carpet with a hot cleaning solution. Once all the fibers have been immersed in the hot solution, the cleaners will then use extraction equipment to suck out all the dirt along with the hot water. Not only is all the grime eliminated, but the hot cleaning solution also works toward killing of any germs, dust mites, mold and bacteria that may have been breeding in your carpet fibers.
Dry carpet cleaning
This type of carpet cleaning in Lafayette, CA technique can be carried out using two different methods. The first method the professional carpet cleaners can employ is the use of bonnet carpet cleaning equipment. This is a cleaning machine fitted with a rotating brush. The brush spins on the carpets surfacing to break down any dirt and oil that has accumulated on the carpet. The second method that can be used in dry carpet cleaning is powder cleaning. The professional carpet cleaners will liberally sprinkle the powder agent and wait for it to be absorbed by the carpet fibers. They will then finish the cleaning process by vacuuming off the powder which will have bonded with the dirt that was embedded on the carpet fibers.