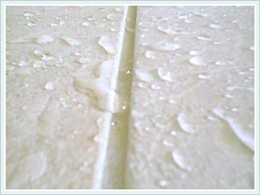 I think we can all agree that nothing looks classier than natural stone.
Granite counter tops, stone patios, and marble flooring all look gorgeous, but they all require careful care or else they may start looking somewhat less-gorgeous.
I will go over exactly what you can do to keep your natural stone clean and beautiful, but first it is important for us to first understand why natural stone needs to be cleaned in the first place.
Unlike tile, natural stone is naturally porous, so it easily collects dirt and bacteria. It is also easily scratched and susceptible to acids found in cleaning agents. If you don't want professional natural stone cleaning services, then read ahead for my guide on the correct natural stone cleaning & sealing in Pleasanton, CA process.
To prevent stone damage, make sure you clean up any spills from your stone floor as soon as possible. Adding rugs and mats to areas of your floor where people often walk (such as entryway) can help reduce scratches and scuffs.
Never use an acidic cleaner like vinegar on your natural stone because the cleaner may seriously damage it. Instead, use a mixture of vegetable soap and water to mop down your floors. You also have the option of using a stone cleaner. Some experts say that only water is necessary to clean your natural stone if you mop it every day.
Countertops and vanity tops can be harder to maintain. Make sure you immediately clean any spills that occur. Clean countertops and vanity tops with a natural stone cleaner, making sure to carefully follow the instructions given on the bottle.
Sealing requires you to buy a sealant appropriate for your type of stone and following the instructions on the bottle.
Natural stone cleaning & sealing in Pleasanton, CA seems difficult, but if you make it a habit, you can end up with some stunning countertops and floors. Or you can call us and we can take care of it for you.