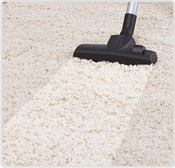 The average customer that contacts us, has probably tried to clean their own carpets. The results were probably less than satisfactory. Why? Well, cleaning carpets properly is much more involved than you might think. It takes more than a quick shampoo to remove all the in-bedded dirt, grime, and grease that works its way deep into the fibers of the carpeting in the home. The fact is that it takes professional carpet cleaning to really do a complete and thorough cleaning. Let the professionals clean your carpets to restore them to a like new, and beautiful condition.
We recommend that customers have their carpets cleaned every few months by professional Carpet Cleaning in Livermore, CA like ours. People invest a great deal of money in their carpets and this is the only way to make sure that the carpets look beautiful and last a very long time. Proper cleaning is also a way to save money on costly replacements in the future. During the cleaning process, we will get to work and remove stains. We will also sanitize the carpets completely, and remove any type of odors. Thus, making the home a safer, cleaner, and odor free environment for the entire family to enjoy.
Certainly, there are probably hundreds of professional carpet cleaning services in the surrounding area. However, we believe that we are the best Carpet Cleaning in Livermore, CA. We have the background and experience to guarantee our work. We are familiar with all types of carpeting material and know the right type of tools and products to use on the carpets to clean them safely and effectively. We also use the most advanced cleaning systems that are around today. Don't delay. Contact us today for more information.