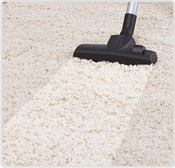 The holidays were fun and it was great getting together with family friends, but your upholstered furniture got quite dingy. Before you go out and buy upholstery cleaning products that will not work, we ask you to consider calling in trained professionals, like us, to do the job. We have the skills and equipment to safely remove dirt, grime and food and beverage stains from your furniture. We our team is done, you can trust that your couches and chairs will be spotless. We have been in operation for years and we know what we are doing and will do the job right.
Our advanced equipment deep cleans stubborn stains and leaves upholstery looking pristine. The services we provide will not be matched and guarantee that your furniture will be dirt and stain free when we leave your home. You can rely on our professional Upholstery Cleaning in Walnut Creek, CA crew to fully restore your furniture by safely removing dirt, grime and stains. In addition, we can apply fresh smelling deodorizers to neutralize and eliminate musty odors trapped beyond the surface. We assure you our top-grade equipment will not rip, pull or stretch your upholstery. Plus, you can trust that our cleaning solutions will not damage the material.
Our technicians are highly trained and have the experience to do an effective job. You can depend on our top quality Upholstery Cleaning in Walnut Creek, CA to leave your furniture looking like new again when the job is complete. We offer unbeatable services in your area, which is why we advise you to call us to clean your dirty and stained furniture. We have many repeat and satisfied customers and are certain you will be one as well. Contact us today to book an appointment.