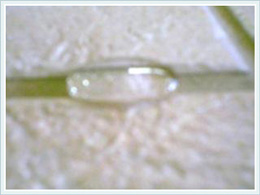 Tile can add a great look to any home. For the most part tile is easy to clean. Tile and grout does get dirty. When this does happen professional tile and grout cleaning in Pleasanton, CA is needed to make sure the stains can be removed.
It can be difficult to try to clean tile and grout by hand. Therefore, professional tile and grout cleaners are needed. Regular mopping may not be able to fully clean the floor. The professional tile and grout cleaners can make sure that the floor is spotless. The professional cleans will use high pressure washing techniques and suction combinations to make sure that both the tile and the grout gets as clean as possible. The technique they will use will be environmentally friendly and safe for pets and children. While being safe it will still be effective at cleaning the floors.
Professional tile and grout cleaning will not only remove the stains that are currently on the floor, it will prevent future stains from becoming set.
The average size room will take the professional cleaners between cleaners between 30 and 60 minutes to clean and fully remove the stains. They can even remove any stains that are causing discoloration. These times will vary based on the amount of damage that has been done to the tile and the grout. The longest it will take is 2 to 3 hours for larger areas and more severe stains. After the cleans have applied their solution it will take around 30 minutes before a person can step on the tile or the grout again. This is short amount of time for a professional cleaning project to be complete.
Professional tile and grout cleaning in Pleasanton, CA have the right equipment to remove the stains form just about any flooring. They can have the floor looking new again in a matter of 2 to 3 hours.